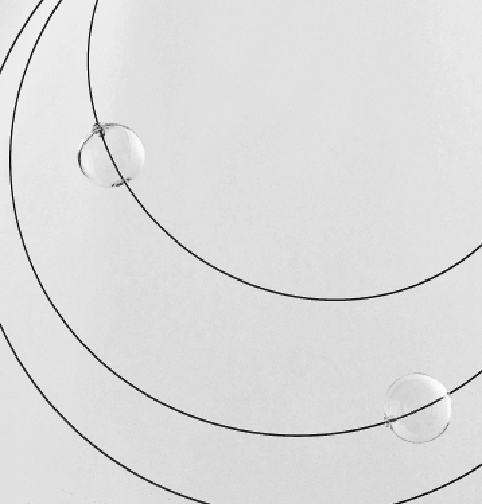 ICÒNICA tribute to MARGHERITA HACK
Margherita Hack, Italian astrophysicist and popular science writer.
Florence, June 12nd, 1922 – Trieste 29 June 2013
She was the first woman who directed an astronomic observatory in Trieste, Italy.
"Astronomy taught us we aren't the centre of the universe, as it's been thought for a long period of time and as someone wants us to think even nowadays. We are just a tiny planet turning around a very common star. We intelligent beings are the result of stellar evolution, we are made of the matter the stars are made".
I like to remember her for the sanctuary to protect hummingbirds, created at the end of the Nineties, inside the Serre Imperiali of Miramare Castle park in Trieste. It was created thanks to Margherita Hack, to many enthusiasts, to many universities, environmentalist associations, and under the aegis of the Ministry of Environment.
It's a unique reality in Europe and it's aimed at studying the life, the reproduction and the techniques to protect hummingbirds. In 2012 an agreement was signed between professor Margherita Hack, president of the scientific institution and the mall Città Fiera di Udine: involving some companies, it allowed to create an advanced research centre, entirely realized with private assets. It was a huge step for the health of the entire planet, because the survival of South-American vegetation depends on hummingbirds and on their protection, as these birds are the major pollinators.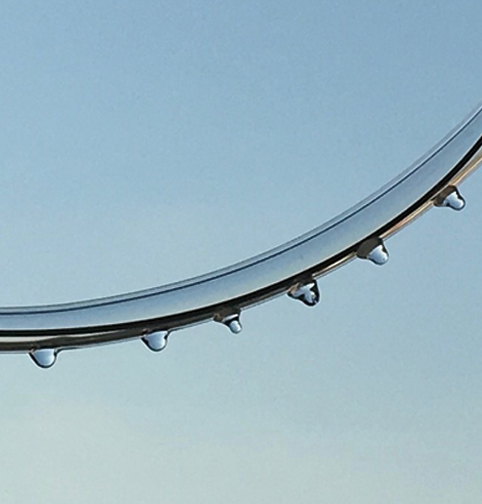 ICÒNICA tribute to TETHYS - WATER | RAIN
drops | embroidery on threads | perfect rhythm | game of light | tapping sound
According to the Hindu doctrine, thin beings descend from the moon down to earth dissolved in the raindrops. Such lunar rain also involves the usual symbolism of fertility, revivification.
The rain is grace and even wisdom; the rain, daughter of clouds and thunderstorm, brings together the symbols of fire (flash) and water.
It has the double meaning of spiritual and material fertilization
Tethys is one of the primordial divinities of the Greek theogony.
It embodies the "feminine" fertility of the sea.
Born from of Uranus and Gaia, she is the youngest of the Titanids.
She married Oceanus, one of her brothers, and through them all the rivers and all the three thousand river gods and the three thousand water nymphs were born.
Citazioni tratte da:
DIZIONARIO DEI SIMBOLI - Jean Chevalier, Alain Gheerbrant - BUR Rizzoli
Dizionario di Mitologia - Anna Ferrari - UTET
Adapted from:
DIZIONARIO DEI SIMBOLI - Jean Chevalier, Alain Gheerbrant - BUR Rizzoli
Dizionario di Mitologia - Anna Ferrari - UTET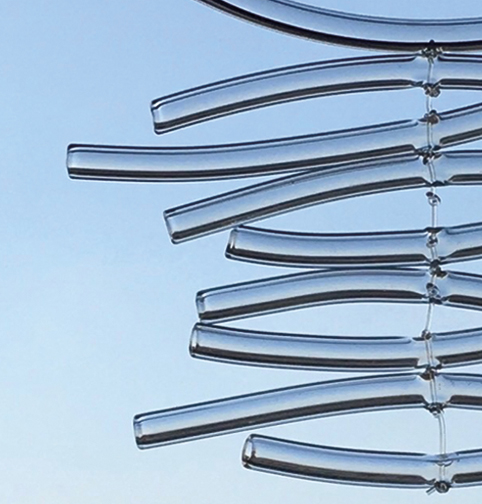 ICÒNICA tribute to AMPHITRITE - WATER | TIDE
wave rhythm | sea noise
Symbol of the movement of life.
Everything is born from the sea and everything comes back to the sea: it's a place of birth, transformation and rebirth; Water in continuous motion, the sea symbolically
represents a transient state among the possibilities still to be realized and the realities
already realized, a situation of ambivalence.
For the mystics the sea means the world and the human heart as the seat of passions.
Amphitrite is one of Oceanine, daughter of Nereus and Doris.
Poseidon's wife and Triton's mother, she was a goddess of the sea in general, and in particular of the Mediterranean.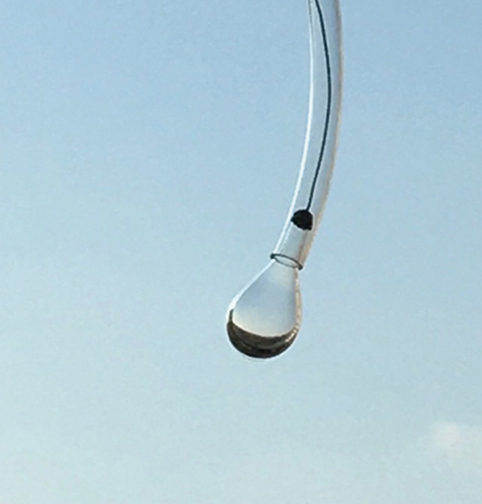 ICÒNICA tribute to HALIA - WATER | DROP
drop | a drop slips away and tells a tale
Lao Tzû teaches water is a symbol of supreme virtue. It is also a symbol of Taoist wisdom, because it is completely free and without constraints, and it flows following the slope of the ground.
Halia, Nymph of the sea, one of the Nereids, Mediterranean Sea Nymphs, daughters of Nereo and Doris.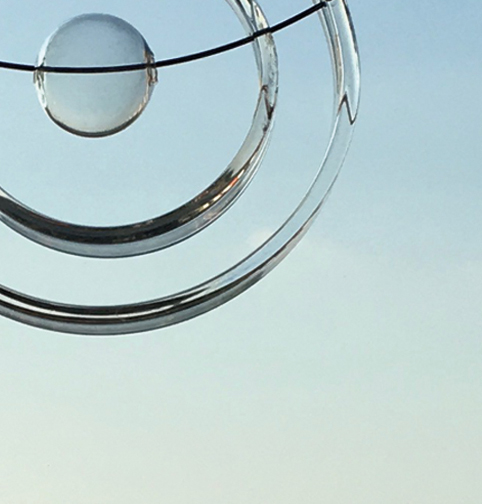 ICÒNICA tribute to DORIS - WATER | CIRCLES IN THE WATER MAGIC
The circle is a fundamental symbol. It is first and foremost an extended point and it participates in its perfection. So the point and the circle have common symbolic properties:
perfection, homogeneity, absence of distinction or division.
Concentric circles represent high states of being. At another Interpretative level the circle symbolizes the cosmic sky especially in its relations with the earth.
In Zen Buddhism we often find stmbols of concentric circles, which represent the last stage of inner perfection, the acquisition of harmony of the spirit.
In the Celtic world the circle has a function and a magical value.
The circle figure also symbolizes the different meanings of the word: a first circle symbolizes its literal meaning; a second circle, the allegorical meaning, and a third circle the mystical meaning.
Doris, Oceanu's daughter and Nereo's wife. Mother of the Nereids.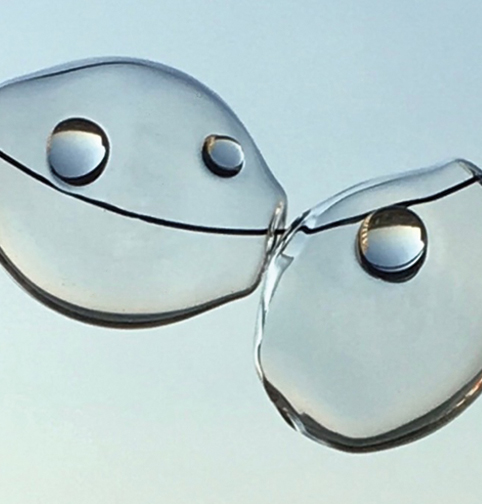 ICÒNICA tribute to HAMADRYADS - WATER | DEW
drops | round shape full | slow | solid liquid | I think of Anish Kapoor
The symbolism of the dew is similar to that of the rain but its influence is of a subtle nature.
Pliny calls it "the sister of heaven, the saliva of the stars"; it is a symbol of regeneration.
In China, according to Lao Tzû, it is the sign of the loving union of Heaven and Earth.
It is pure water, precious water, the original water par excellence.
In India, water is the raw material, the Prakriti
Tree nymphs.
It is said that the worship of dryads was born and spread with the intention to teach
respect for plant life.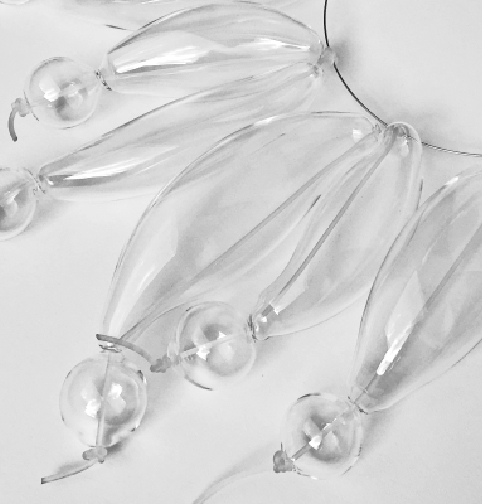 ICÒNICA tribute to IRIS APFEL
Iris Barrel Apfel. Businesswomen and interior designer. New York, August 29th, 1921.
Lively, ironical, glamorous at 96.
She defines herself "geriatric star".
Accessories are her stylistic hallmark. She allows herself to be free from frames of mind and stereotypes. She's a fashion guru and a style icon.
For her a 'Μεγάλα' necklace.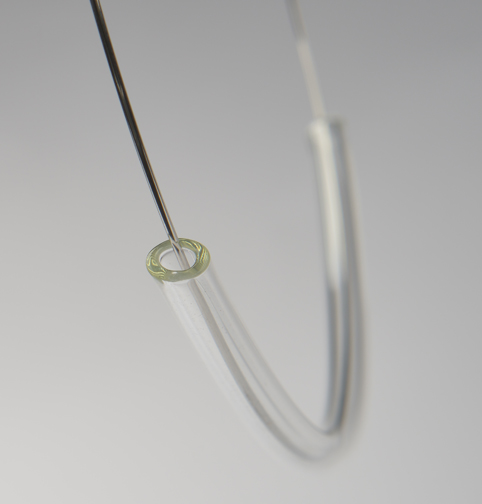 ICÒNICA tribute to AMELIA MARY EARHART
Amelia Mary Earhart. Aviatress, the first female pilot to fly solo across the Atlantic Ocean. Atchison, Kansas, United States, July 24th, 1897 - Pacific Ocean disappeared July 2nd, 1937.
I have always been attracted by the air and the flight. I chose to dedicate an "essence" necklace to this myth, absolute synthesis of lightness and practicality; imagining it worn during transoceanic flights.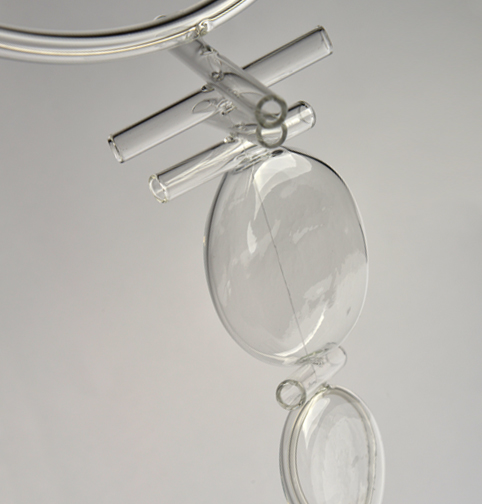 ICÒNICA tribute to LAKSHMI
It's the first necklace I drew and it's my personal tribute to Indian women and to their femininity. The necklace jingles and evokes the bracelets Indian women wear. Their name is Gaaju in Telugu, bangle in English. Their jingle reminds me of India.
Lakshmi (Sanskrit:लक्ष्मी, lakṣmī, ˈləkʂmiː) is the Hindu Goddess of wealth, light, wisdom and destiny. She brings prosperity, luck, success, beauty and fertility. She is the Mother Goddess, the wife and female part of Lord Vishnu. Their son is Kama Deva, God of love.
She brings wealth of any kind, not only meant as money, but also intellectual wealth of intelligence, character, health and courage.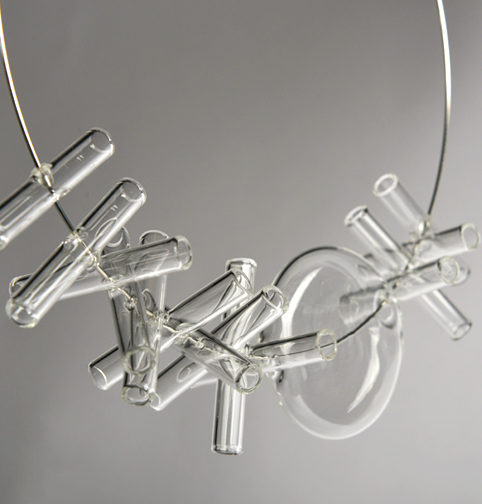 ICÒNICA tribute to JOSÉPHINE BAKER
Freda Josephine Baker. American singer and dancer. Naturalized French citizen. Of mixed Afro-American and native American Appalachian origin. Saint-Louis, Missouri, US, June 3rd, 1906 – Paris, France, April 12th, 1975.
The necklace fondly evokes her banana skirt at the Folies Bergère. The elements suggest freedom of movement, associated with freedom of thought. Physical presence as a work of art.
Dance, music and generosity. Civil right fights. A rainbow family with 12 children of different nationalities, representing the five continents, who were adopted with her last husband to say no to racism.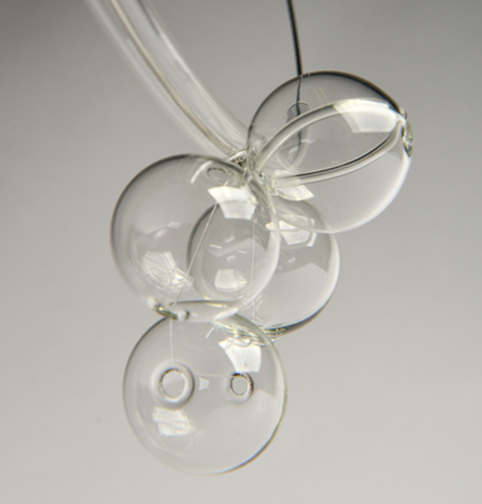 ICÒNICA tribute to AUDREY HEPBURN
Audrey Hepburn. British actress. Ixelles, Belgium May 4th, 1929 - Tolochenaz, Switzerland January 20th, 1993.
Icon of beauty that I associate with a circle, with a sphere. When I drew the necklace with a cluster of balls on the neck I immediately thought of her.
Elegance as a measure, authoritative voice without the need to raise the tone. Archetype of the free woman. She lead her public life of a diva keeping her private life, always remaining herself. She was perfect.
Audrey Hepburn spent the last fine years of her life traveling on behalf of Unicef."
"What makes people happy? It's like fingerprints. They are all different. Personally I need a lot of affection, to be loved and to love, of true love. The rest comes by itself."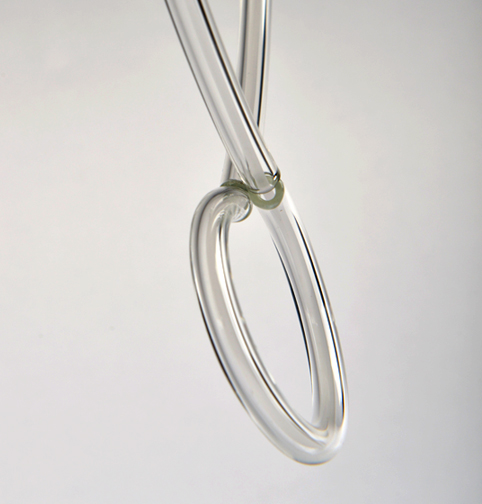 ICÒNICA tribute to CARLA MAGGI
Seamstress, my mom. Milan, Italy, November 9th, 1920 - November 24th, 1974.
A work done with sensitivity, accuracy, taste and gentleness. An artist husband, three daughters. A simple woman, refined, elegant, generous. A tribute to her and simbolically to all heroically normal women, women who are normal and special.
She passed to me the pleasure for food, for dance, music, theater for which I am grateful.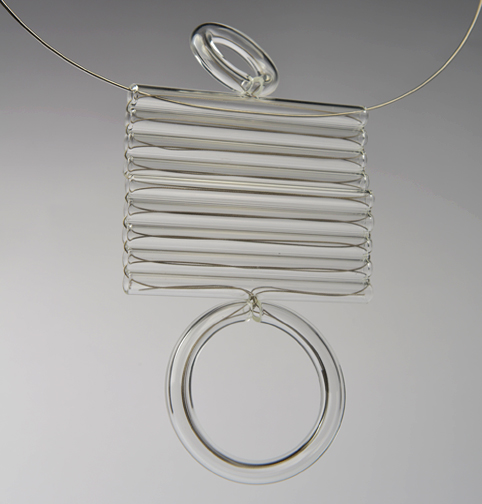 ICÒNICA tribute to FRIDA KAHLO
Magdalena Carmen Frieda Kahlo y Calderón. Frida Kahlo, Mexican painter. Delegation Coyoacan, Mexico, July 6th, 1907 - July 13th, 1954.
"They thought I was surrealist, but I was not. I never painted dreams. I have always painted my own reality."
"I recommend Frida, not because I'm her husband but because I am an enthusiastic admirer of her work. She was sour and sweet, hard and sharp and delicate and refined like the wings of a butterfly. Lovable like a wonderful smile, and so profound and cruel as the bitterness of life."

Diego Rivera
Free, vital, joyful. As a painter she escaped from the prison of her painful body.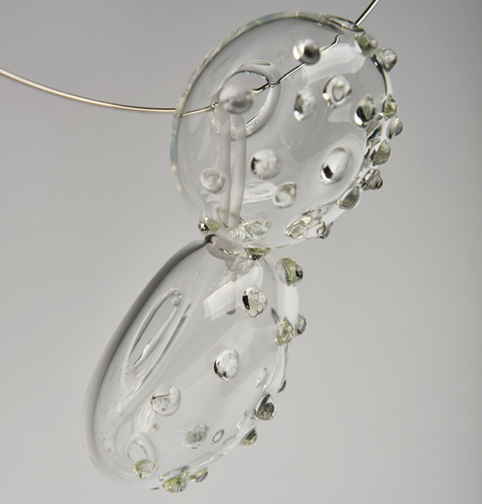 ICÒNICA tribute to BETTY BOOP
Famous character of the animation world. Created in 1931 by the Fleischer brothers Max and Dave who where inspired by Mae West, Helen Kane, Vikki Dougan, Betty Grable..
She was a sexy and glamorous heroin with a "revolutionary" nature keeping fresh the original charge of hypnotic femininity, sensuality and passion. She was a very human mixture of contradictions wrapped in the magic: Boop-oop-a-doop. Myth of the cartoon world supported by jazz and swing music.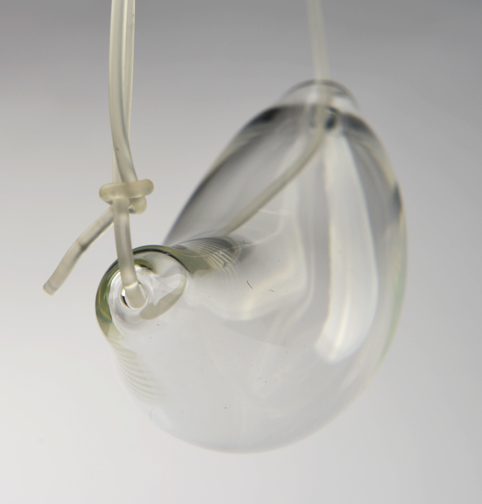 ICÒNICA tribute to LOUISE BOURGEOIS
Louise Bourgeois - French sculptor and artist. Paris, France, December 25th, 1911 - Manhattan, New York, in New York State, USA, May 31st, 2010.
"As far as I am concerned I have reached an age in which I learned to accept. Today what I really care about is finding a path to express myself and express my aggression and I think I found it. I do not fight against anybody anymore. I fight inside me and with the materials. Wood harvested in all directions, the resistance of stone and marble, the surrender of wax and fusions."
Adapted by the book "Listening tests" by Maria Nadotti. Louise Bourgeois. The destruction of the father.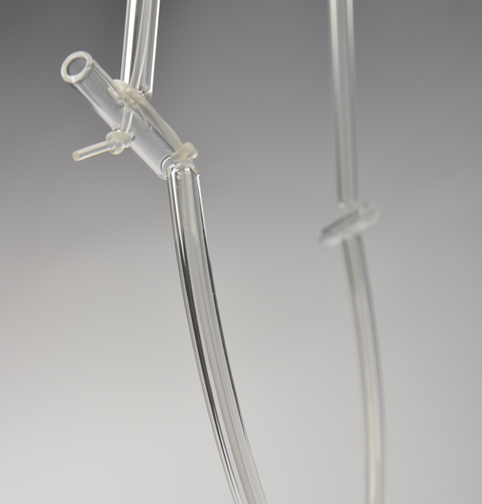 ICÒNICA tribute to GAE AULENTI
Gaetana Aulenti. Gae Aulenti. Architect, scenographer and Italian designer. Palazzolo dello Stella, Udine, December 4th, 1927 - Milan, October 31st, 2012.
"There is no light bulb that lights up, a flash of genius, the sudden idea, the intuition. It is rather something that matures day by day."
"During the day a window is a beautiful lamp."
The culmination of her work is the semplicity, "
one of the most difficult goals

". From an article by Laura Laurenzi.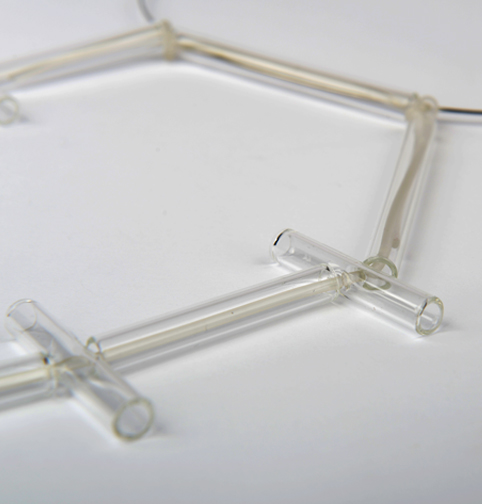 ICÒNICA tribute to CAROLYN CARLSON
Carolyn Carlson – US dancer and choreographer. Oakland, California, USA, March 7th, 1943.
I saw her dancing at the Teatro Alla Scala in 1979 and in June 2015 at the Piccolo Teatro Strehler. With fluid movement and her physicality she gives shape to water, air, sound and space. Visionary choreographer and performer she gives deep emotions.
"I belong to the cosmos and water, the elements in which I prefer to immerse my dance."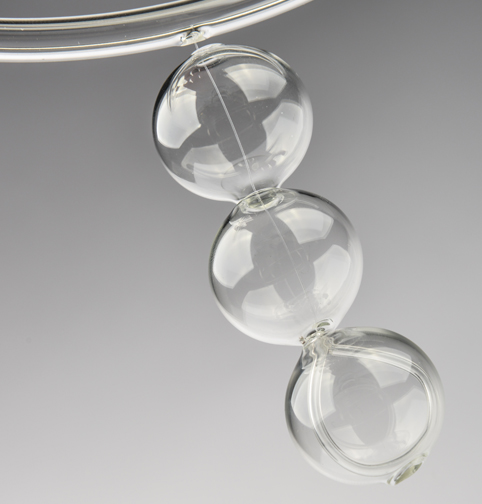 ICÒNICA tribute to WISLAWA SZIMBORSKA
Wislawa Szymborska. Polish poetess, Nobel prize in literature in 1966. Prowent, Poland (now Kornik, Poland) July 2nd, 1923 - Kraków, Poland February 1st ,2012 .
Vermeer
As long as the woman from Rijksmuseum
in painted silence and concentration
day after day pours milk
from the jug to the bowl,
the World does not deserve
the end of the world.
The hand
Twenty-seven bones
thirty-five muscles
about two thousand nerve cells
in each of the five tips of our fingers.
That suffices
to write "Mein Kampf"
or "House at Pooh Corner.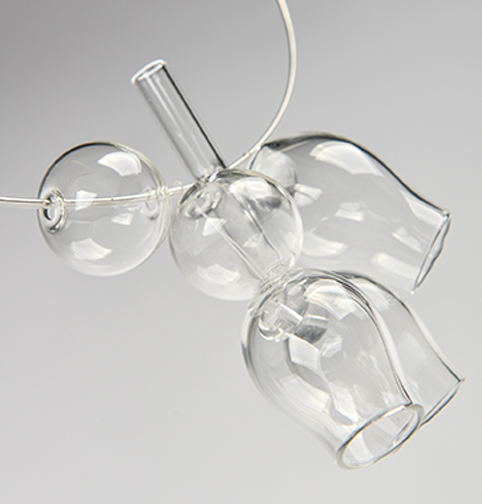 ICÒNICA tribute to BANANA YOSHIMOTO
Banana Yoshimoto, pen-name of Mahoko Yoshimoto, Japanese writer. Tokyo, Japan, July 24th 1964.
"Life is made up of little things, like tiny flowers; it isn't only about great things, such as study, love, weddings, funerals. Every day little things happen, so many they can't all be remembered or counted, and among them are hidden tiny grains of happiness that are hardly noticeable, and which our souls breathe in, providing life."
The necklace is inspired by Furin glass wind bells. Their origin is Chinese, but these bells were introduced many centuries ago in Japan. Their chime is sweet and pleasant. It is considered therapeutic and benevolent.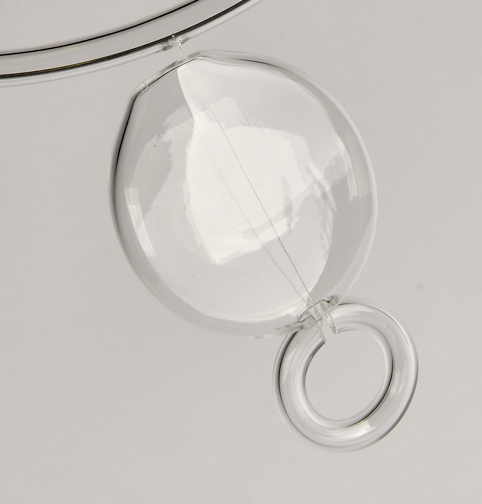 ICÒNICA tribute to HEDI LAMARR
Hedwig Eva Maria Kiesler. Hedi Lamarr, Austrian actress and inventor naturalized US. Vienna, Austria, November 9th, 1914 - Casselberry, Florida, United States, January 19th, 2000.
Known as a film star for the European and Hollywood career before then, he was co-inventor with composer George Antheil, his friend, the first known form of telecommunication method known as "frequency hopping."
The method has been registered with the patent number 2292387 in the United States in August 1942, under the name of "Secret Communications System". The system, a means to change radio frequencies, has been an important step forward in the development of the technology used in mobile phones, in wireless networks and Bluetooth technology.
Hedi Lamarr, a former engineering student in Vienna, was not immediately recognized for his invention because the patents have expired decades before the wireless boom. However, in 1997, Lamarr and Antheil were awarded with the Electronic Frontier Foundation (EFF) Pioneer Award for pioneering work in the spread-spectrum technology, and the same year Lamarr was the first woman to receive the Bulbie Gnass Spirit of Achievement Award Bronze , considered the "Oscar" for inventions and in October 1998 with the Kaplan medal, the most prestigious Austrian honors for an inventor.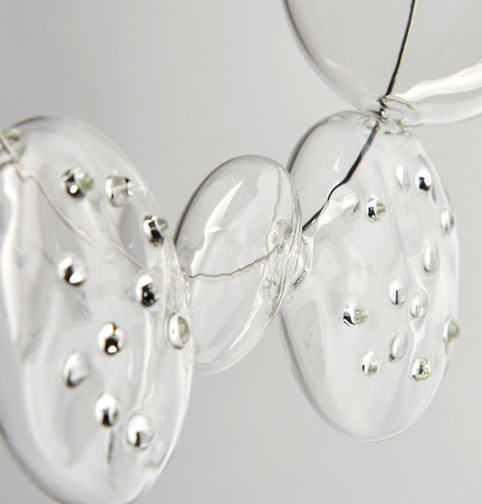 ICÒNICA tribute to BILLIE HOLIDAY
Eleanore Fagan or Elinore Harris, Billie Holiday, American singer. Philadelphia, April 7th 1915 – New York, July 17th 1959.
Unforgettable jazz and blues voice. A unique, exciting voice.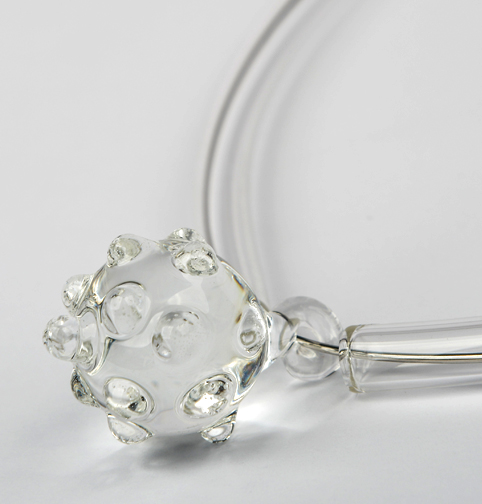 ICÒNICA tribute to ISABELLA D'ESTE
Isabella d'Este Gonzaga. Ferrara, May 17th 1474 - 1539.
She was the eldest daughter of Ercole d'Este, duke of Ferrara, and of Eleanor of Naples, who was the daughter of Ferdinand the 1st, the Aragonese King of Naples.
She married Francesco Gonzaga, marquis of Mantua, and shared with him the responsibilities of government.
The historian Riccardo Braglia described her as the the "Renaissance Peggy Guggenheim". She was very well-educated and she is mainly remebered for her vast and refined art collection with different kinds of works of art.
Others consider her as the "Renaissance Coco Chanel", because her style and fashion were avant-garde: she was followed by the dames of her time, who were ready to imitate all details and tendencies.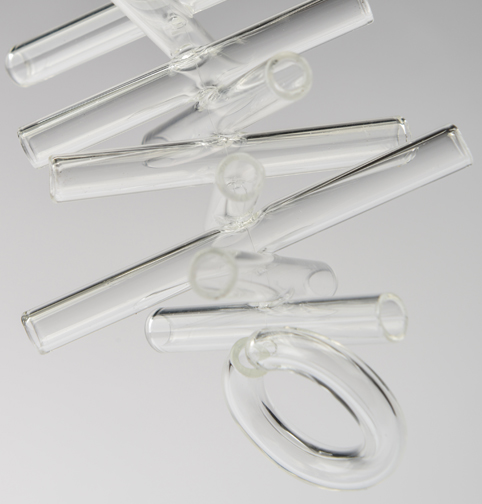 ICÒNICA tribute to SEGENET KELEMU
Segenet Kelemu. Ethiopian scientist. Director General of ICIPE, the International Center for Insect Physiology and Ecology in Nairobi.
She claims that research in Africa and for Africa is possible and she devoted her whole life to that, working till now for the development of agriculture.
She's expert in molecular determinants of pathogenesis and is one of the winners of the L'Oréal-UNESCO Awards for Women in Science in 2014.
Her research concentrates on the role of biotechnology applied to agriculture, in order to guarantee enough food to feed the world growing population.
Several innovations in the field of agricultural biotechnology can help cultivation adapt to climate change, such as for example making some plant varieties more resistant to drought – Kelemu explains. Biotechnology and sustainable agriculture are not in contradiction."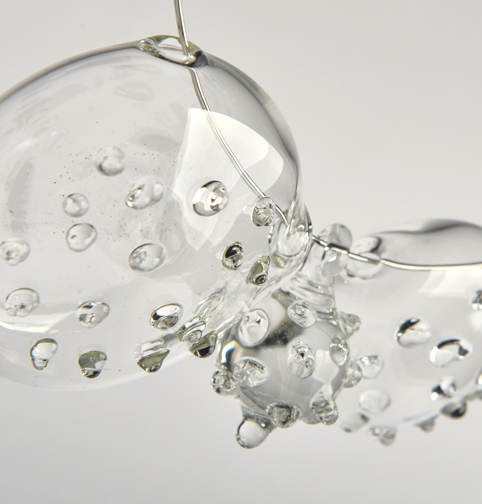 ICÒNICA tribute to MADAME VEUVE CLICQUOT
Barbe-Nicole Ponsardin, widow Clicquot. M.me Veuve Clicquot, Reims, France, December 16th, 1777 to 1866. Young nineteenth widow, in an exclusively male environment has transformed the small winery inherited from her husband in a large maison of champagne, revolutionizing the management of the vineyards, production and opening up to foreign trade, and managed to overcome the continental blockade of France Napoleonic.
Controlling the quality of the cuvée of the person and his cellar registers testify to an extraordinary know-how. He became famous with the nickname La Grande Dame of Champagne. Innovative with incredible business acumen, acquired several plots of land, now classified as Grand Cru.
Pioneer, created the first cuvee millesimato known in Champagne, has invented a mechanism to rotate the bottles in the cellar, the table de remuage and the méthode champenoise. In 1818 he worked first one rosé champagne, assembling white and red wines.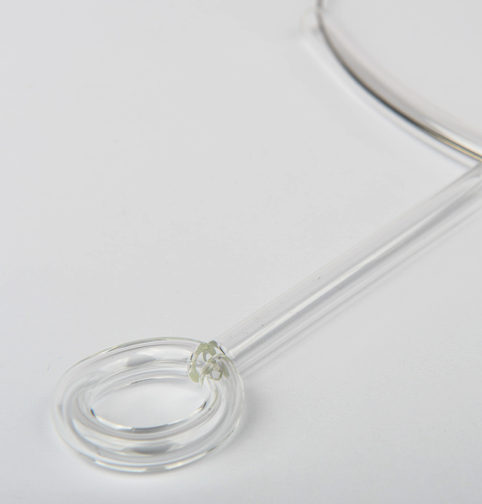 ICÒNICA tribute to GRETA GARBO
Greta Lovisa Gustafsson, Greta Garbo, Swedish-born American film actress. Stockholm, September 18th 1905 – New York, April 15th 1990.
She was a myth in the movie world. Her nickname was the Divine, owing to her beauty and talent.
She was the muse of a unique glamorous style, very reserved and naturally dressed with androgynous clothes: tailormade jackets, trousers, shirts. She put a sensual new image forward, that became a style.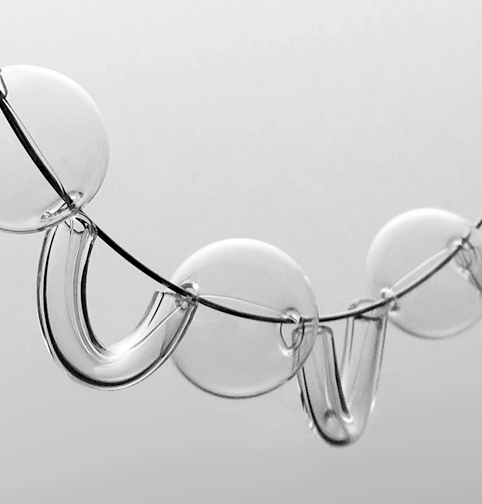 ICÒNICA tribute to BIANCANEVE
snow white purity
prince kiss union
enchanting fairytale
The alchemical wedding.
According to Gianpaolo Fiorentini Snow White symbolizes wisdom, clear vision.
Man joins wisdom, clear vision, freedom and gets married with these qualities.
Www.gianpaolofiorentini.com
European folk tale that was passed down orally, transcribed by Jacob and Wilhelm Grimm in 1812 and changed up to 1857 in "Snow White and the Seven Dwarfs".
Animated film produced by Disney in 1937, the first animated film company.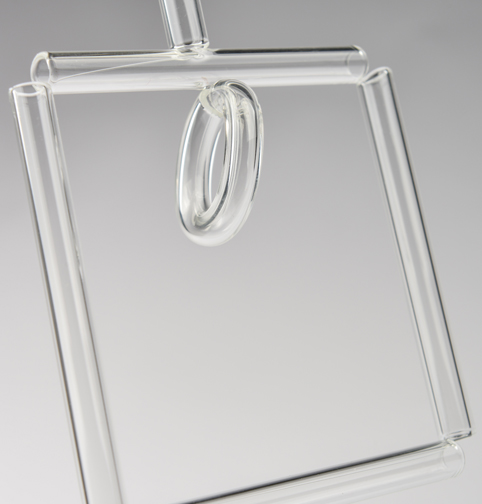 ICÒNICA tribute to TINA MODOTTI
Assunta Adelaide Luigia Modotti Mondini, Tina Modotti, star of the first half of the twentieth century. Borgo Pracchiuso, Udine, Italy, 17 August 1896 - Mexico City, Mexico, 5 January 1942.
A woman with an intense life, well ahead of her time: she was a symbol of the new status of women in the twentieth century and women's empowerment.
I like to swing from the sky
And drop down on Europe,
Bounce up again like a rubber ball,
Reach a hand down on the roof of the Kremlin,
Steal a tile
And throw it to the kaiser.
Be good;
I will divide the moon in three parts,
The biggest will be yours.
Don't eat it too fast.
Tina Modotti, "Plenipotentiary",
Los Angeles 1923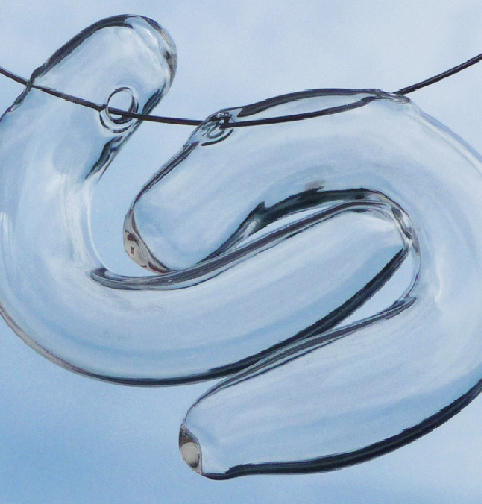 ICÒNICA tribute to ALDA MERINI
Alda Merini, Italian poet and writer, was born March 21, 1931 and died on November 1, 2009 in Milan, Italy.
In your arms
There's a place in the world where the heart beats,
where you remain breathless for all the emotions you feel;
where time stops and you have no age.
That place is your arms where the heart doesn't grow old,
while the mind never stops dreaming.
From there I won't be able to flee since the fantasy of charm
is bound to our our warmth and I'll never allow myself
to leave that who can make me fly with love.
And then make love
And then make love.
Not sex, only love.
And with this I mean slow kisses on the mouth,
on the neck, on the belly, on the back,
lip bites, crossed hands,
and eyes into the eyes.
I mean embraces so tight
to make one single thing,
compenetrated bodies and colliding souls,
caresses on scratches, clothes took off together with fears,
kisses on weaknesses,
on the signs of life
that until that moment has been a bit wrong.
I mean fingers on the bodies, creating constellations,
inhaling scents, hearts that are beating at the same time,
sighs that travel with the same rhythm,
and the smiles,
sincere at last after a while when they were not.
Yes, make love and don't feel ashamed,
since love is art, and you are the masterpieces.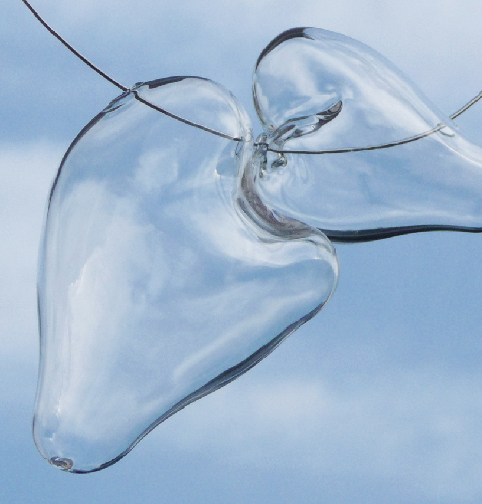 ICÒNICA tribute to MARIANNE
Marianne is the protagonist of the song "So long, Marianne", written in 1967, one of the sweetest songs of Leonard Cohen.
"Now so long, Marianne
It's time that we began to laugh
And cry and cry and laugh about it all again."
Marianne was Cohen's muse. They met in the sixties in the Greek island of Hydra. Two of Cohen's iconic songs were inspired by Marianne: "So long, Marianne" and "Bird on the wire".
Marianne Ihlen, May 18, 1935, Larkollen, Norway - July 28, 2016, Oslo, Norway.
Leonard Norman Cohen, songwriter, poet, writer and Canadian composer, Montréal, September 21, 1934 - November 7, 2016, Los Angeles, California, United States.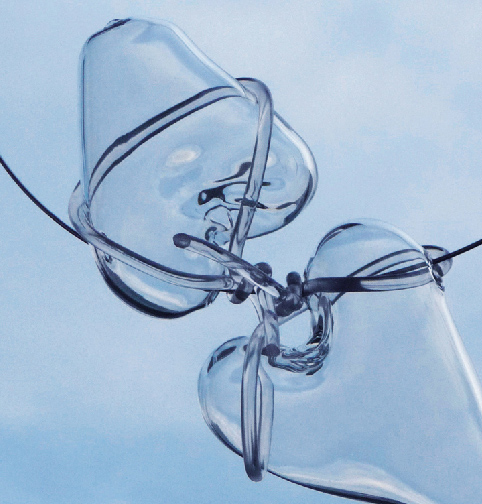 ICÒNICA tribute to CARMEN
Carmen, opéra-comique in four acts. Libretto by Henri Meilhac and Ludovic Halévy from the novel by Prosper Mérimée. Music by Georges Bizet.
The first performance was at the ''Opéra Comique" in Paris, March 3, 1875, whereas the first Italian performance took place at the Teatro Bellini in Naples, November 15, 1879.
Carmen embodies the myth of women's freedom, but Don José's love degenerates. This love is symbolically represented as bond and possession.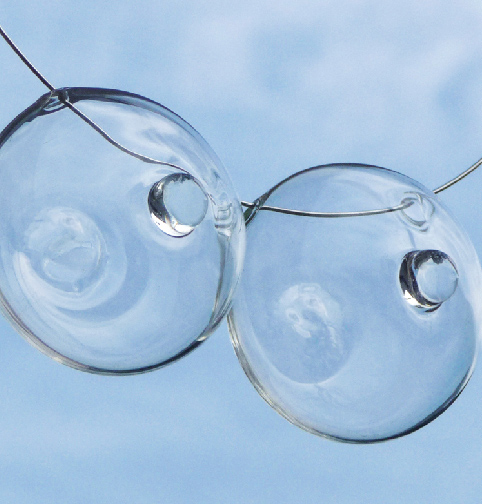 ICÒNICA tribute to MAYA
Maya, the protagonist of the 1996 film "Kama Sutra: A Love Story" directed and produced by Indian filmmaker Mira Nair.
Indira Varma plays Maya; she's a charming and seductive British actress and voice actress of Indian descent.
Passion and eros in a 'Bollywood' film, a sentimental and dramatic tale of the ancient East, where the theme of love is treated from every point of view.
Maya in Hinduism represents the illusion of creation; the Creative Principle enacting the desire to be many.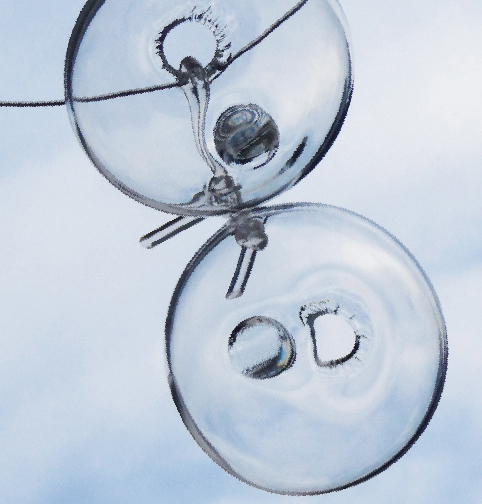 ICÒNICA tribute to ROSSY DE PALMA
Rosa Elena Garcia Echave, 16 September 1964, Palma de Mallorca, Spain
known as Rossy de Palma, Spanish artist.
Pedro Almodóvar Caballero, 25 September 1949, Calzada de Calatrava, Spain
Director, screenwriter, film producer, writer and Spanish musician.
"Cinema is my curiosity, my life."
Almodovar is a director who explores our existence, tells his emotions and stages the feminine in all its aspects. He's a baroque, melodramatic, humorous, outrageous, funny, deeply sensitive and sincere author.
Almodovar wrote for Rossy de Palma "Women on the verge of a nervous breakdown" in 1988.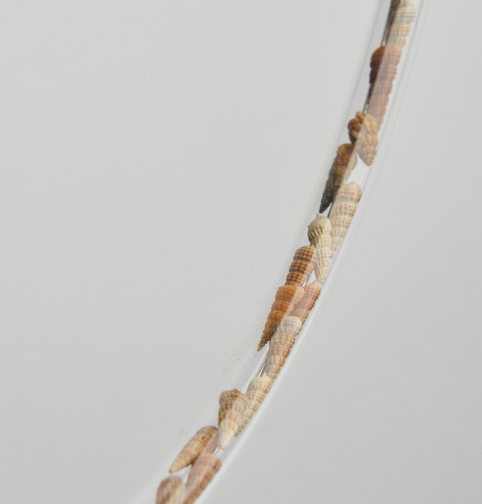 ICÒNICA tribute to AFRODITE
Aphrodite, the Greek Goddess of love. Love is meant as a vivifying energy, as a force that moves nature. According to Plato and to Neoplatonic philosophy, she's the symbol of spiritual beauty rather than external beauty.
The oldest centre of worship is Cyprus; another centre is the island of Citera and in the West there's Mount Erice in Sicily. The double myth of her genealogy corresponds to the two aspects of worship.
The most popular worship is the one related to life on earth. She's the Goddess of all that blooms and gives fruits, of what is reborn and rejoices, of flowers, gardens, of spring, of the month of April.
She's venerated as the "golden" and "heavenly" Goddess and was born in the waters of Citera, from the froth of the sea, fecundated by the sky. Aphrodite influences the sea by calming its waves and winds; she's the Goddess of calm sea, of happy navigation, of safe harbours.
For this necklace I chose a row of natural, tiny, perfect shells gathered on Grado beach, enclosed and protected by glass.